Hard Surface Floor Cleaning Services NYC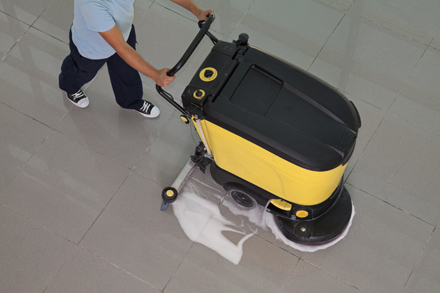 OUR SPECIALIZED HARD SURFACE FLOOR CLEANING SERVICES NYC
If the public or guests walk on it, we can clean it. Look no further than Benchmark Cleaning Service for all your hard surface floor cleaning needs. We are owner operated, bonded, insured and have offered unsurpassed workmanship and customer service to our clients in the New York City area for over fifteen years. Our technicians are prompt, professional and prepared. We understand and appreciate the investment you have made in choosing your stone or vinyl flooring.
The first step in natural stone cleaning and restoration is identifying what type of stone it is. This is very important; will dictate what cleaning products to use and the best method for application. Trace elements in the geological composition of most natural stone such as marble, travertine, granite or slate are very sensitive to acid based cleansers. Conversely, other natural stones respond positively to such compounds. The importance of knowledge and experience in the care and maintenance of natural stone cannot be overstated. Benchmark Cleaning Service is an industry leader in natural stone cleaning and restoration. Our cleaning products are very effective yet free of harmful environmental pollutants. The care and maintenance of the stone flooring in your home or business is indeed in capable hands.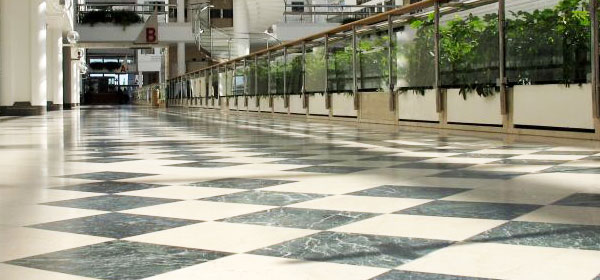 You look down at your stone flooring. What is that? A stain? How to get rid of it without destroying the natural luster and beauty of the stone. Again, Benchmark Cleaning Service is experienced and prepared. The next step in natural stone cleaning and preservation is knowing the composition and location of the stain. This is critical in determining what cleaning solution or blend would be appropriate. Oil based stains like grease, milk or plumbers' putty must chemically dissolved and flushed or rinsed away. Those that are organic (coffee, tea, wine, fruit, tobacco) can be left to the sun and elements if outdoors and treated with a mild solution of hydrogen peroxide and ammonia if indoors. Metals; iron, rust bronze and copper must be removed with a special poultice blend. Then there are biological stains such as mildew, fungi or moss. These can be treated with a controlled mixture of ammonia, bleach, and hydrogen peroxide in a gallon of water. There is one caveat. Never mix ammonia and bleach; can result in potentially toxic fumes.
When it comes to cleaning and protecting vinyl floors, Benchmark Cleaning Service is second to none. We use products designed specifically for vinyl flooring. Our organic, bio degradable cleansers effectively remove dirt and grime without soap or wax buildup. We do not use paste or solvent based polishes. Steel wool or other highly abrasive scrubbers are not in our vocabulary. Detergents or "mop and shine" products can leave a dull film or residue. And we never, ever use ammonia or ammonia based solutions because they can degrade and crack the beautiful vinyl flooring in your home or office.
Benchmark Cleaning Service is committed to superior customer service and client satisfaction. Our hard surface floor cleaning service will fit comfortably into any business or residential model.
Benchmark Cleaning: Expert Hard Surface Floor Cleaning Professionals Proudly Servicing Manhattan, Queens, Brooklyn, The Bronx, & Staten Island areas of New York City.
Surfaces include:
Stone surfaces; cleaning, polishing and sealing; including marble, granite, limestone, slate, travertine as well as porcelain and ceramic tile.
Vinyl (VCT) floors; striping, waxing and sealing.