About Our NYC Cleaning Services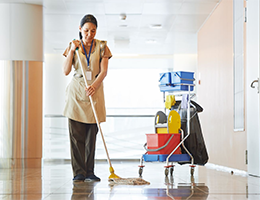 Benchmark Cleaning Service is owner operated and local. We have been providing quality, cost effective cleaning services since 1999. Whether it's your home or office, no job is too big or too small. There's no need to have one company for carpet and upholstery cleaning and another for window cleaning, building maintenance or residential cleaning. We do it all. We are an integrated cleaning service which allows our customers the convenience and ease of choosing from a menu of options tailored to meet any financial or budgetary concerns.
Our staff is prompt, prepared and professional with a personal touch. Any issues and/or concerns you may have are resolved to your satisfaction in a timely manner. That's a major advantage of going with a local supplier as opposed to someone whose geographical scope is wider and may not be able to provide this level of exclusive service. Also, at Benchmark Cleaning Service, you are not dealing with an anonymous corporate entity but with an owner and staff who are personally vested in providing your home or business with excellent service.
At Benchmark Cleaning Service, knowledge, expertise and experience are not just slogans or advertising double speak…it's how we do business and why we continue to earn the trust and loyalty of a very discerning and competitive consumer base. We are not a franchise or fly by night service. We are an established company with an obviously successful business model that has stood the test of time. Our customers are secure in the knowledge that we will be around for a while; offering quality, cost effective and local professional cleaning services.
Attention to detail and providing superior customer service leads to high client retention and referral rates. Its common sense and good business practice.
A happy customer will continue to use your service and tell others about you. That's the bottom line. At Benchmark Cleaning Service, we do right by you.