EcoSmart Cleaning Services NYC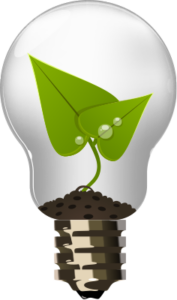 NYC ECO CLEANING: Keeping your workspace clean and pleasant while respecting the environment is something we at Benchmark Cleaning Service take seriously.
Low Allergenic
Non-Toxic
Eco-Responsible
We approach Eco Cleaning holistically and smartly. Using sustainable, non-toxic and biodegradable products to assist our clients in lowering the environmental impact of their home, office and daily choices.
Some of the ways we strive to do our part:
Using environmentally friendly products as a healthy choice for people within the workspace as well as the environment. We also purchase in bulk along with concentrated items where possible thus saving on plastic, packaging, energy and transportation.
Recycling – paper, cardboard, bottles, cans and other recyclables are kept separated and properly prepared for recycling pickup.
Saving on electricity and expense by turning off all lights (where appropriate) when we're finished cleaning your workspace and we're the last ones to leave.
We use public transportation to get to and from your job site whenever possible. Not only are we reducing our carbon footprint but we are also able to pass our cost saving onto our customers.
The result is a Win Win.

EcoSmart Cleaning Services NYC